Bull & Bear Markets: A Timeline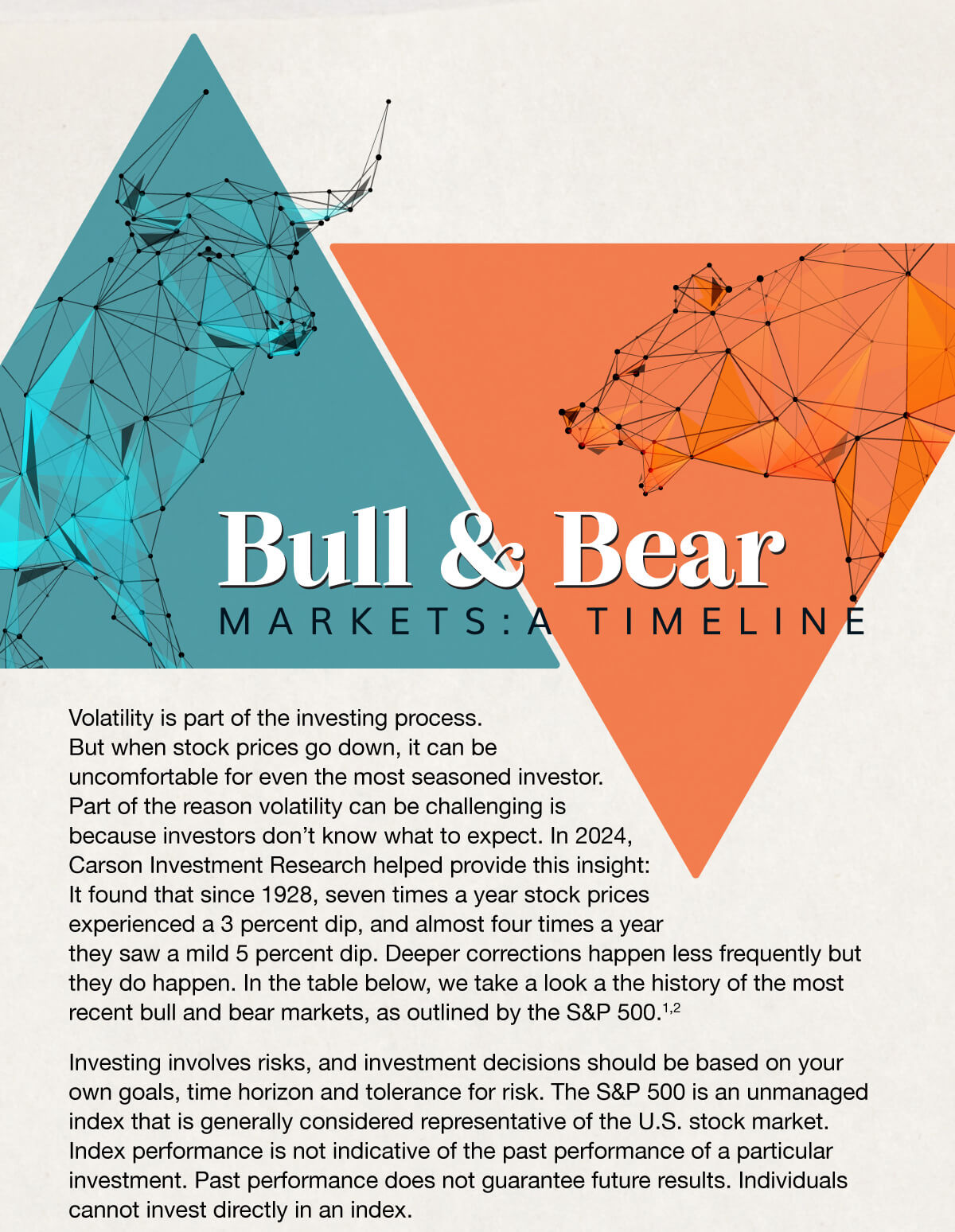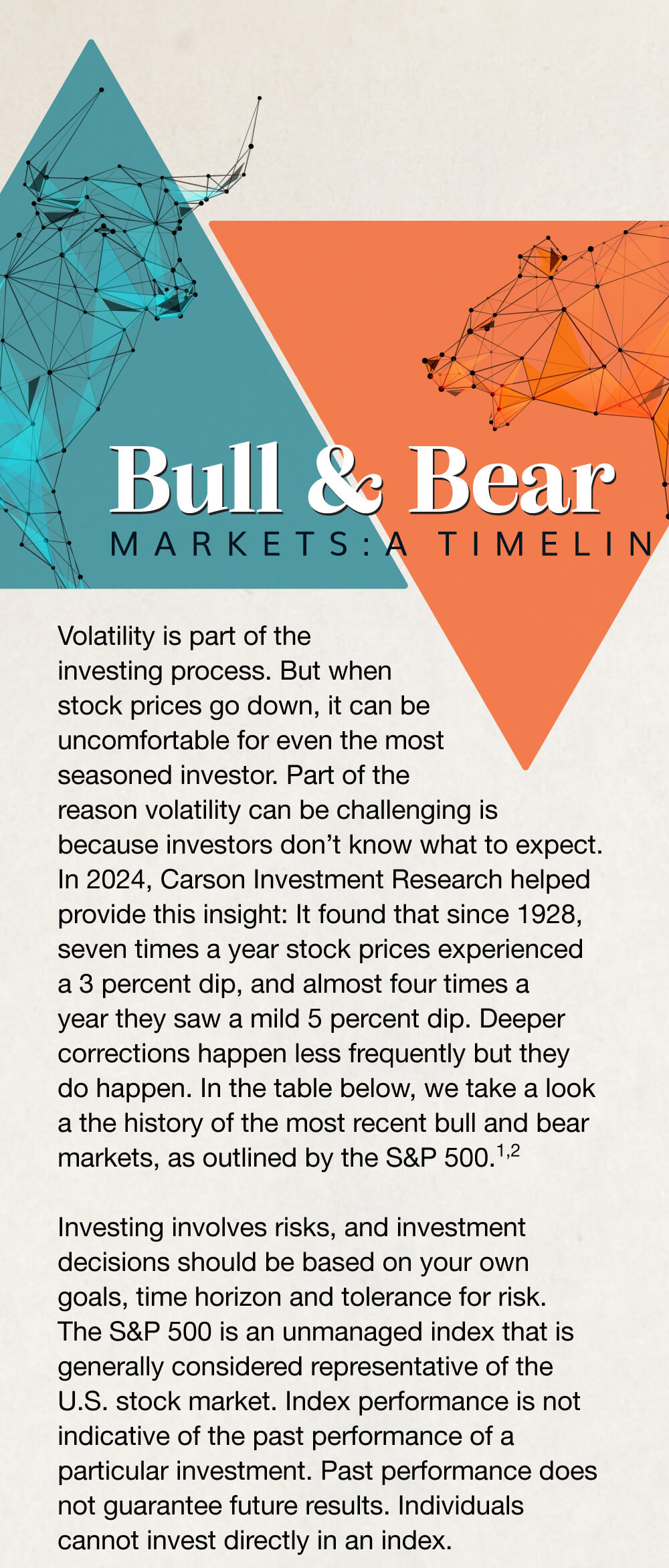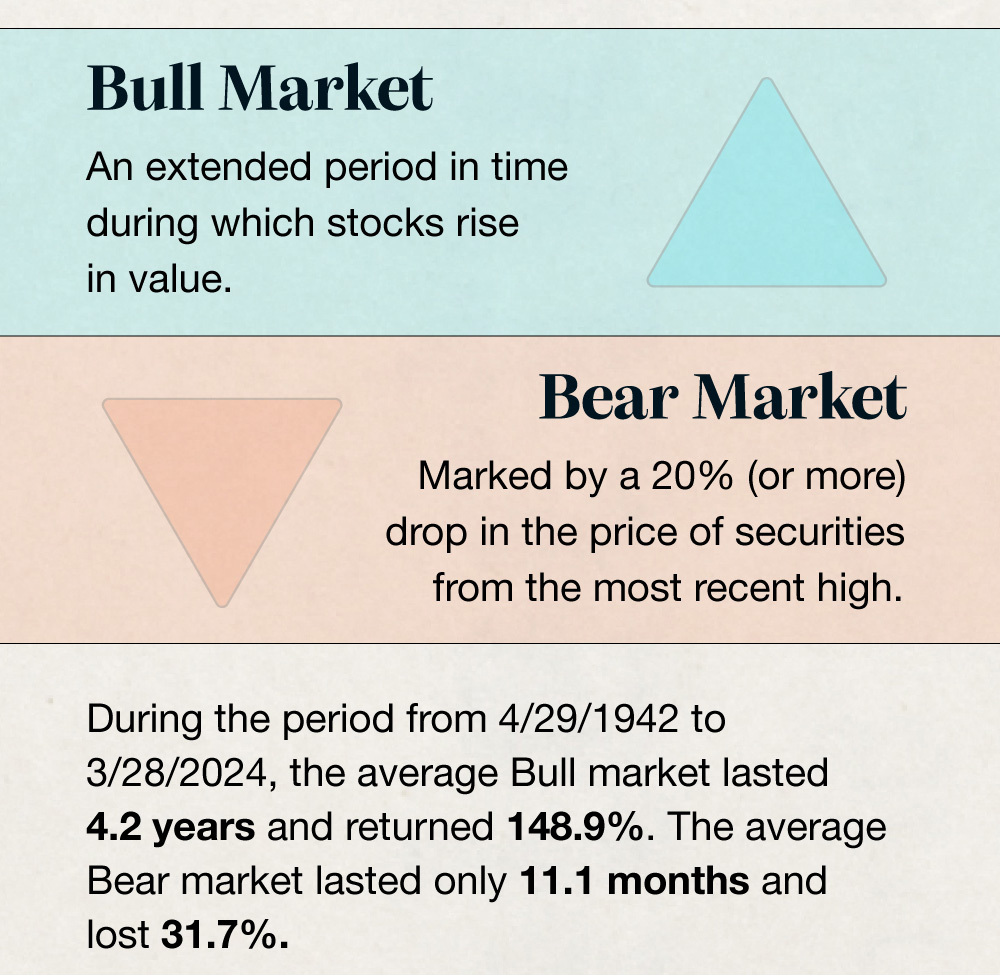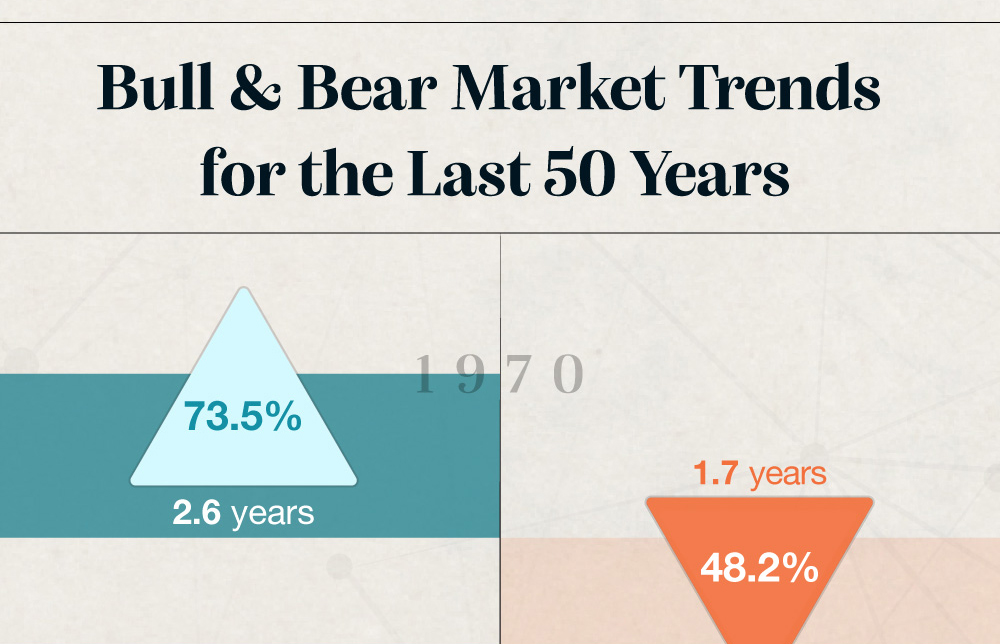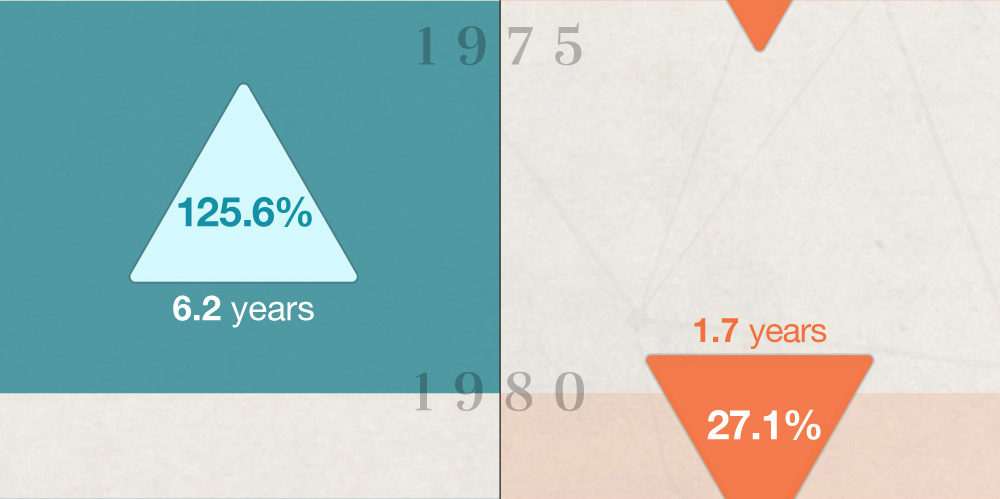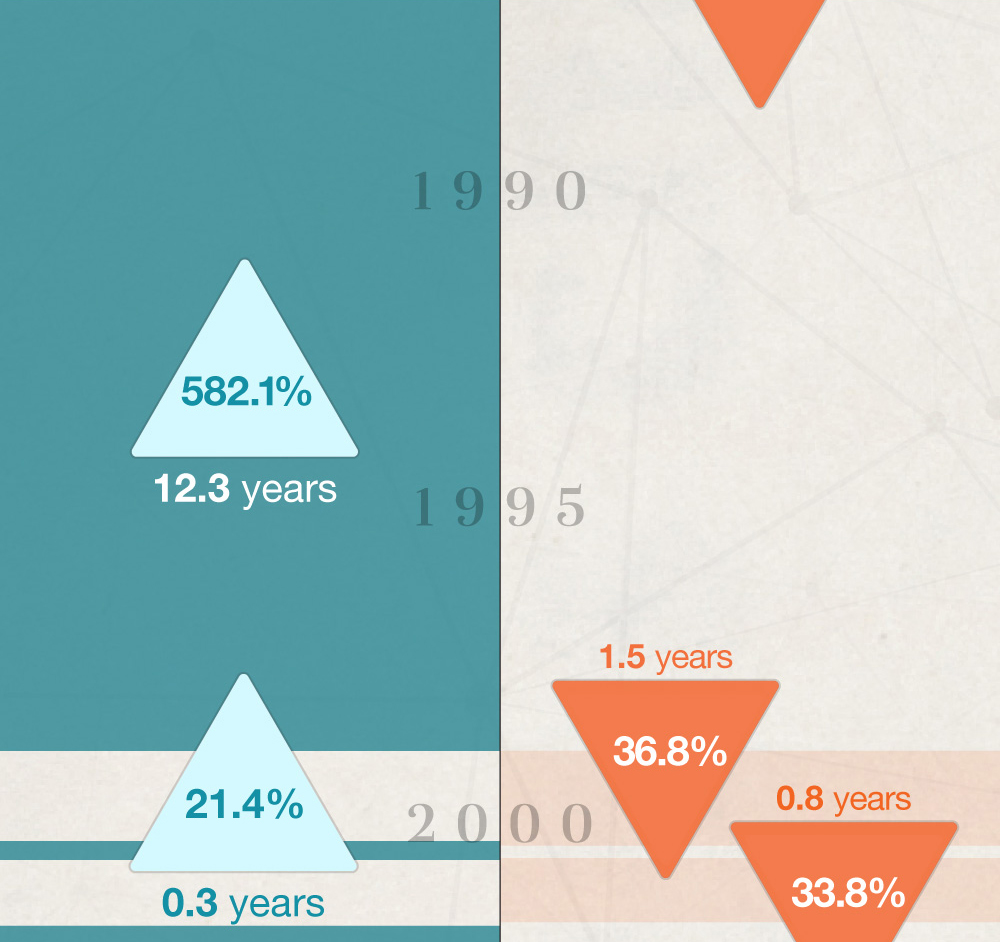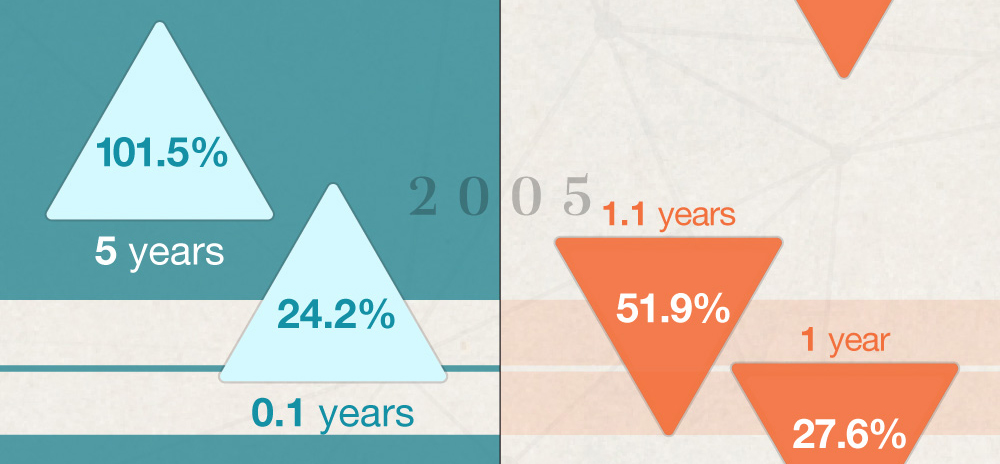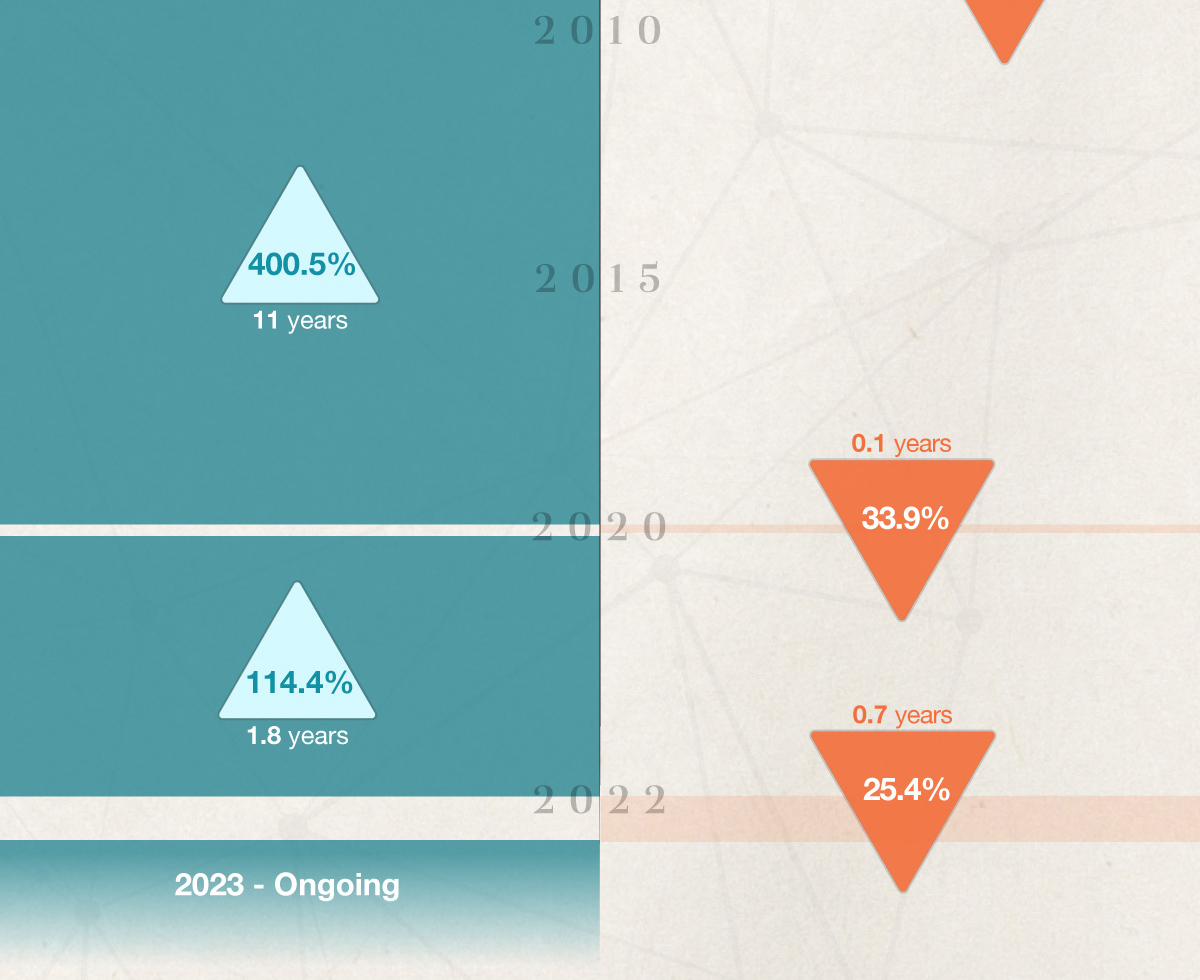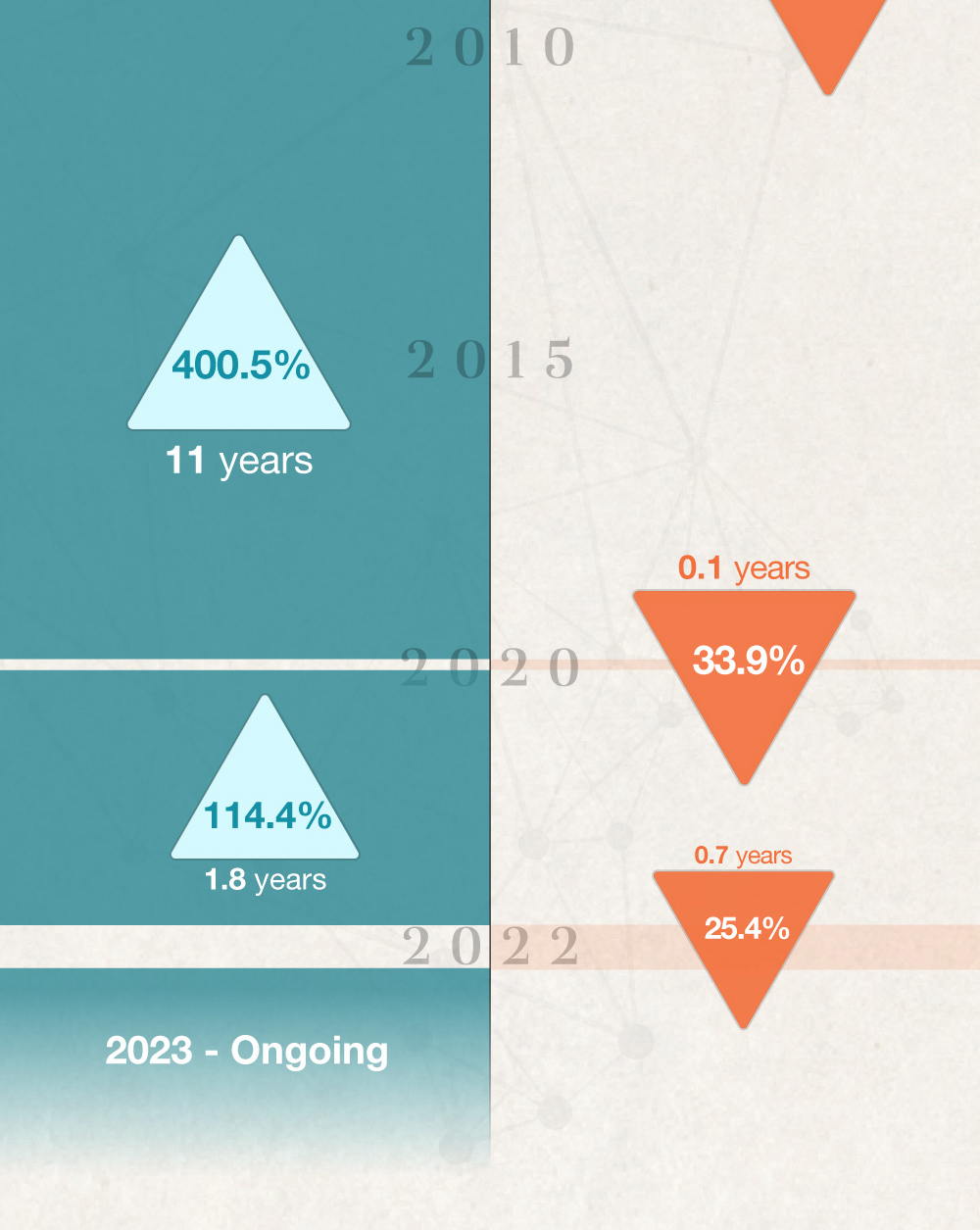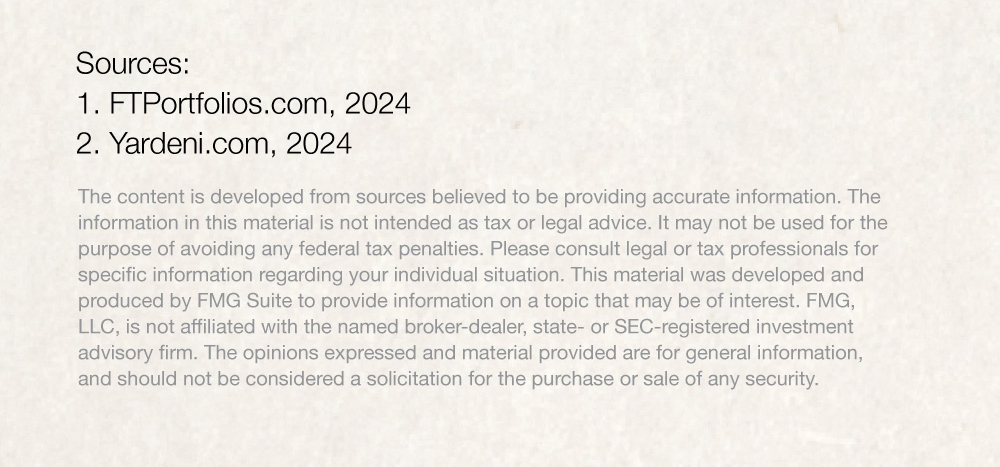 Related Content
Do you know how long it may take for your investments to double in value? The Rule of 72 is a quick way to figure it out.
Learn how to harness the power of compound interest for your investments.
Overview of Medicare Advantage, what's in them, special rules, and more.